From May 6th to May 9th, the Offshore Technology Conference (OTC) was held at the NRG CENTRE International Exhibition Center in Houston, Hengtong showcased a variety of products and solutions.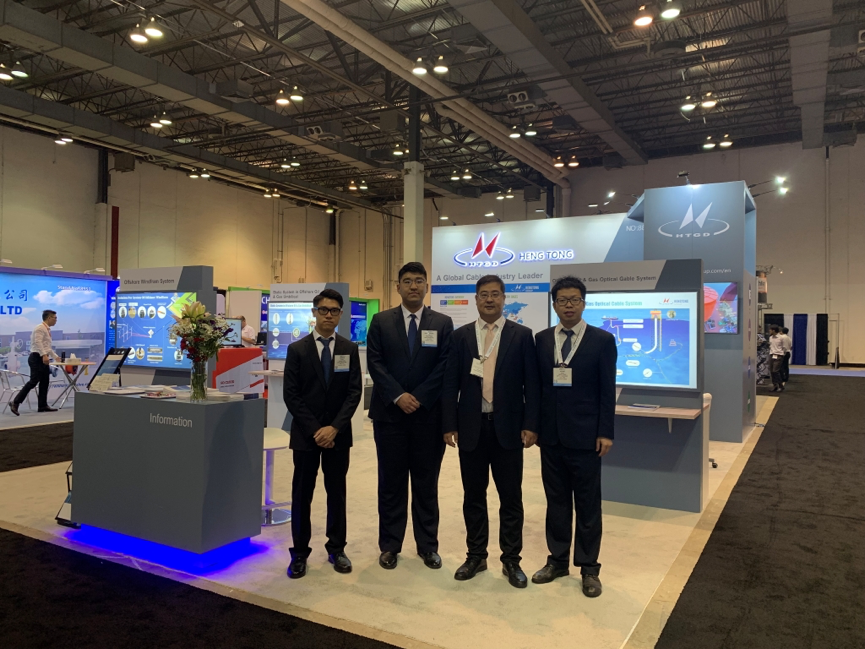 As a global information and energy network service provider, Hengtong has focused on technology development and systems integration in marine, power and communications transmission. In response to the actual needs of oil and gas customers in the United States, Hengtong showcased offshore wind power solutions, cross-ocean communications solutions, offshore oil platform cable solutions, offshore oil and gas platform underwater communication cable systems, dynamic, as well as static submarine optical cable systems, etc.. The presentation of multiple solutions allows customers to understand Hengtong's strength, high-end products and services in the field of smart ocean, which won recognition of both audience and customers. More importantly, customers from Asia, Europe and the United States have expressed their intention to cooperate further with Hengtong.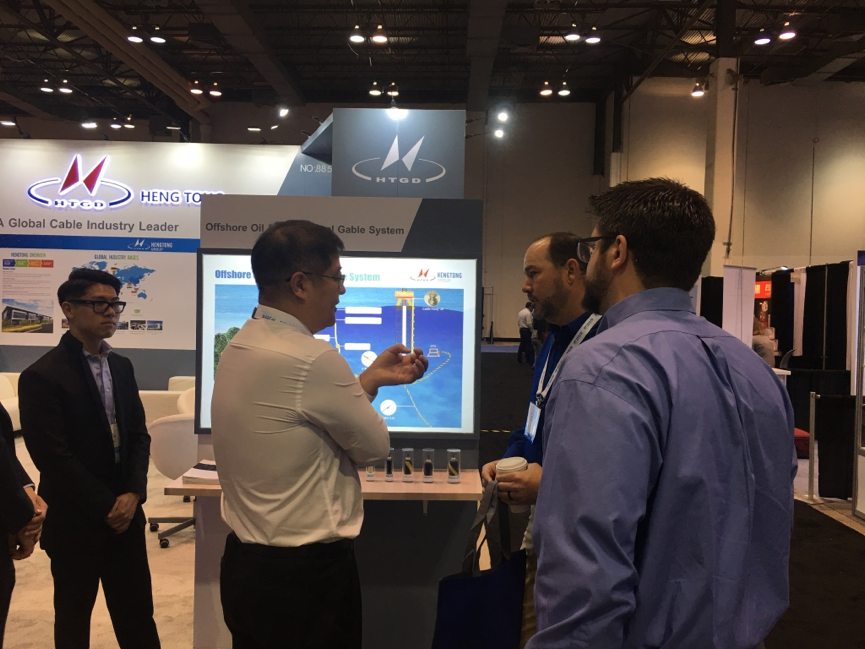 Most cable manufacturing technology in offshore oil mining technology is mastered by cable manufacturers in developed countries. According to the high-quality development requirements, Hengtong has increased its investment in research and development of deep-sea cable technology, and carried out a forward-looking layout in this field. Since the intelligent ocean strategy was put forward, many modern industrial bases have been established at present. Hengtong's business scope covers offshore oil platforms, offshore wind power, cross-ocean communications, optical fiber oil well exploration, in order to create "product + engineering + operation services" offshore industry chain, and provide one-stop products and services to assist in the construction of "intelligent ocean".